Showlow Barber Services & Pricing
                        TIER 3
RANGING FROM $15-$55
HAIRCUT -$30.00
SKIN FADE-$45.00
HAIRCUT & BEARD -$40.00
SKIN FADE & BEARD-$55.00
DESIGNS -$ VARIES
LINE UP (HEAD ONLY)- $15.00
LINE UP (BEARD ONLY)-$15.00
LINE UP & BEARD-$25.00
HEAD SHAVE-$25.00
HEAD SHAVE & BEARD- $35.00
Isaias
Shop Owner, Licensed Barber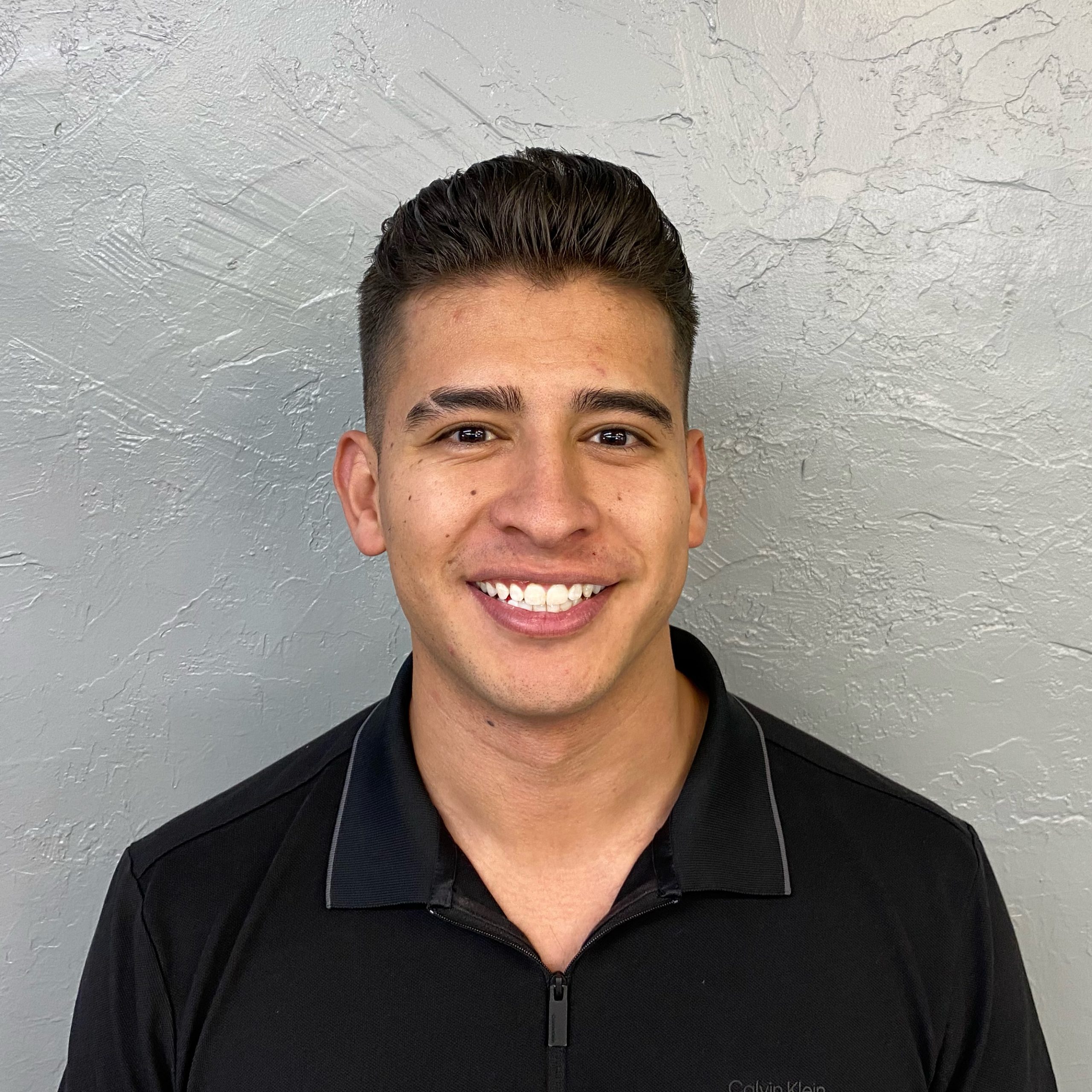 Ezquiel Esparza
Licensed Barber
TIER 4
RANGING FROM $12-$45
HAIRCUT -$20.00
SKIN FADE-$35.00
HAIRCUT & BEARD -$30.00
SKIN FADE & BEARD-$45.00
DESIGNS -$ VARIES
LINE UP (HEAD ONLY)- $12.00
LINE UP (BEARD ONLY)-$12.00
LINE UP & BEARD-$20.00
HEAD SHAVE-$20.00
HEAD SHAVE & BEARD- $30.00
Shawna Yazzie
Licensed Barber
          APPRENTICE PRICING
RANGING FROM $10-$25
HAIRCUT – $20.00
SKIN FADE-$25.00
HAIRCUT & BEARD-$25.00
SKIN FADE & BEARD-$30.00
DESIGNS -$ VARIES
LINE UP (HEAD ONLY)- $10.00
LINE UP (BEARD ONLY)-$7.00
LINE UP & BEARD-$15.00
HEAD SHAVE-$20.00
HEAD SHAVE & BEARD- $25.00
Dion Perry
Senior Apprentice
ADDITIONAL SERVICES 
SHAMPOO – $10 
CHARCOAL BLACK MASK – $10 
HOT TOWEL – $10 
DYE ENHANCEMENT – $10
*BARBER TIER SHOWN NEAR EACH STATION 
Regular Haircut
Clean and crisp lines to the length of your choice. This cut is  blended to your desired length of hair. (Does not include skin tight blends)
 

Skin Fades

High, Medium and Low Skin tight Fades. This cut starts with a straight razor cut and blends into the length of hair you desire.
 

Black Mask

Enjoy a relaxing facial massage that will exfoliate your face with a hot towel to open your pores followed with a black adhesive to extract any dirt and dead skin particles.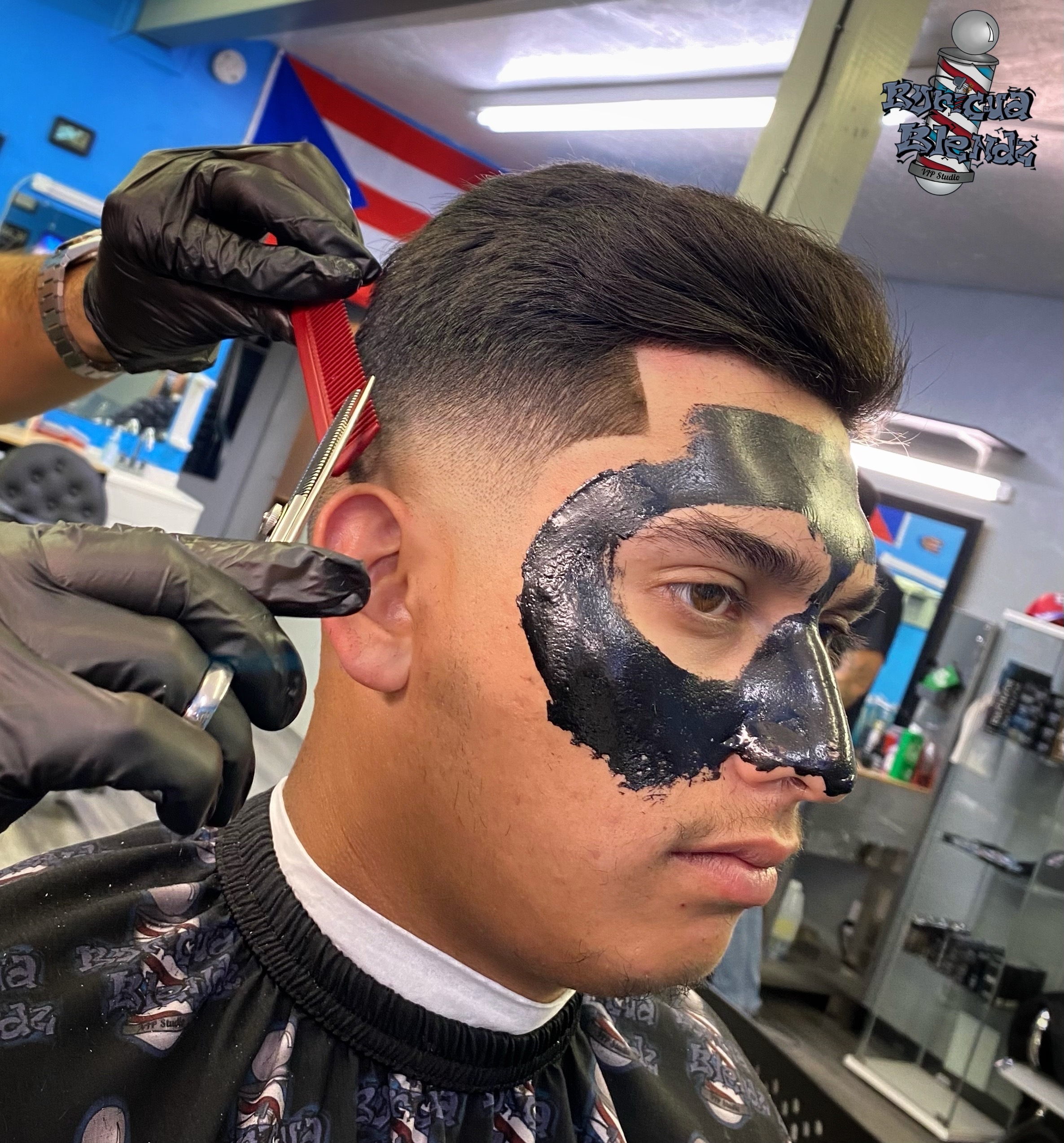 Facial Services

For men and women who want to look their absolute best.
 

Regular Haircut With Beard

The same as the regular hair cut including razor finished beard trim and shape. 
Skin Fade With Beard
The same as the skin fade including razor finished beard trim and shape.
 

Beard Dye

Pick from brown, dark brown or black to keep your beard looking young fresh.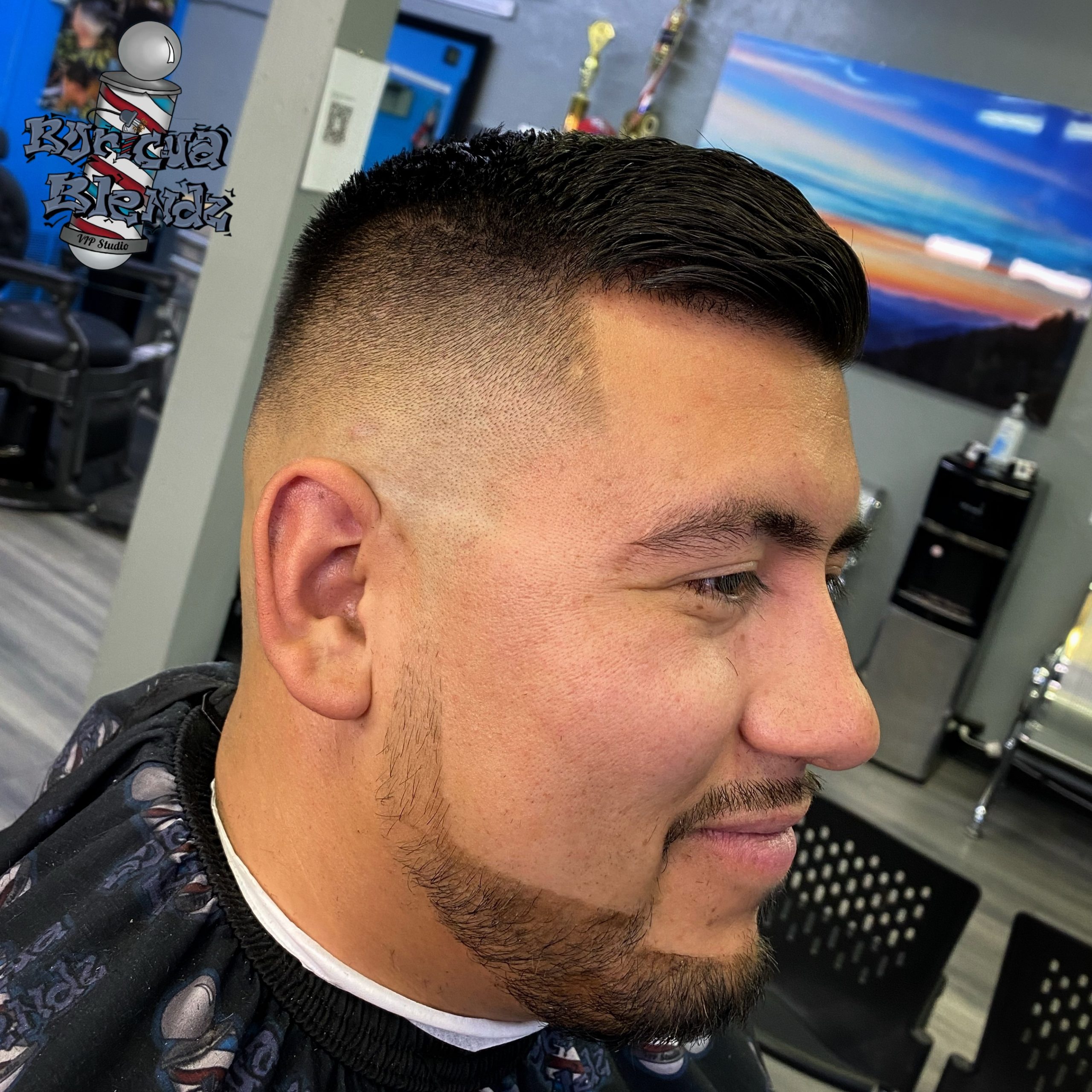 Custom Designs
From simple symbols and lines to intricate designs that will leave the crowds in awe. 

Frequently Asked Questions
Are your Barbers Licensed
Every barber in our shop is either licensed or working as an apprentice under a licensed barbers supervision. Our apprenticeship hair cuts are offered at a discount rate while they learn the trade and art of cutting hair. 
How many Barbers are available to cut hair?
We currently have four barbers working in our shop. As we expand, we are allways looking for licensed barbers or individuals wanting to enter the apprenticeship program.
Do you I have to make an appointments for service?
While not necessary, we do allow for scheduled appointments.
Click Below &
How long is the wait time?
Typically our slower days we can see people immediatly. On buiser days, typical wait times range from 10-35 min. 
Does this shop follow sanitary regulations?
Our shop follows all state directed guidelines to keep our barbers and customers safe. We clean our equipment in-between cuts and keep the shop pristine. We  have always passed our random inspections.